Past events
- 1. workshop, Berlin, 6. 5. 2011
- 2. workshop, Bratislava, 25. 11. 2011
- Fit to drive congress, Barcelona, 26. – 27. 4. 2012
Presentations: Dr. Don DeVol – The foundation and first results of TPI of the DGVP
- 3. workshop, Wien, 29. 5. 2012
- 4. workshop, Brussels, 19. 11. 2012
- Fit to drive congress, Berlin, 24. – 26. 4. 2013
Dr. Karin Müller – Further Development of the "Traffic Psychology International"initiative in Europe
Dr. Matus Sucha – TPI: Traffic Psychology International On a common European curriculum for postgraduate education"
- 5. workshop, Brno, 13. 5. 2013
- Workshop Empirische Untersuchungen zur Unterstützung der Verkehrsinfrastrukturplanung, Vienna 31. 5. – 1. 6. 2013
- 6. workshop, Berlin, 25. 11. 2013
- 7. workshop, Budapest, Hungary, 19. 5. 2014
- Conference: Raising Awareness – Tri-Coaching Conference, 23 June 2014, London, UK (Dr. Gregor Bartl)
- Conference: Innovations in Road User Behaviour Change, 25-26 September 2014, Wakefield, UK
- 8. workshop, Valencia, Spain, 24. – 25. 11. 2014
- 5. Österreichischer Verkehrspsychologiekongress – Verkehrspsychologie and Verkehrspolitik in einem gemeinsamen Europa – Vienna, 5. 12. 2014
- 27th ICTCT Workshop, 16 – 17, October, 2014, Karlsruhe, Germany
-9. workshop, Coimbra, Portugal, 18. – 19. 5. 2015
 - CIECA congress "Personal resources for safe driving", 8th of May 2015, Berlin, Germany. Speaches were given by following TPI members:
Gregor Bartl (presentation)  /  Paper (pdf)
- 10. workshop, Vienna, Austria, 9. – 11. 12. 2015 (including pre workshop on assessment of non-DUI drivers – see report)
- 11. workshop, Tallinn, Estonia, 2. – 3. 6. 2016 (including Seminar for the local experts – Police and Border Guard College, Muraste). Speaches were given by following TPI members:
Media coverage: Estonian National Media reflected short news about the TPI gathering in Muraste at 18.30 and 21.00 (Date 06.03, at 18.30, from 00:46 sec., the interview is given by guest Ludo Kuppels. In the newspaper with the most circulation in Estonia, Postimees, reflected topics that were subjects in the TPI gathering: the comment by Jürgen Merz is included. Up to date news of criminality and violations of law from the last week are summarised in the TV show KRIMI (an interview with the representative of Estonia at the conference can be seen from 9:40. Interviews with the guests are not shown in this segment).
- 12. workshop, Brussels, Belgium, 23. – 25. 11. 2016, including meeting with EC DG move members.
Presentations from meeting with EC DG move members:
Anneleen Poll - The Interlock monitoring programme
Matus Sucha et al. – Fitness to drive assessment
- 13. workshop,  Moscow, Russia, 25. – 26. 5. 2017
- 14. workshop, Lisboa, Portugal, 13. – 14. 11. 2017 (Invitation and preliminary programme) – pdf.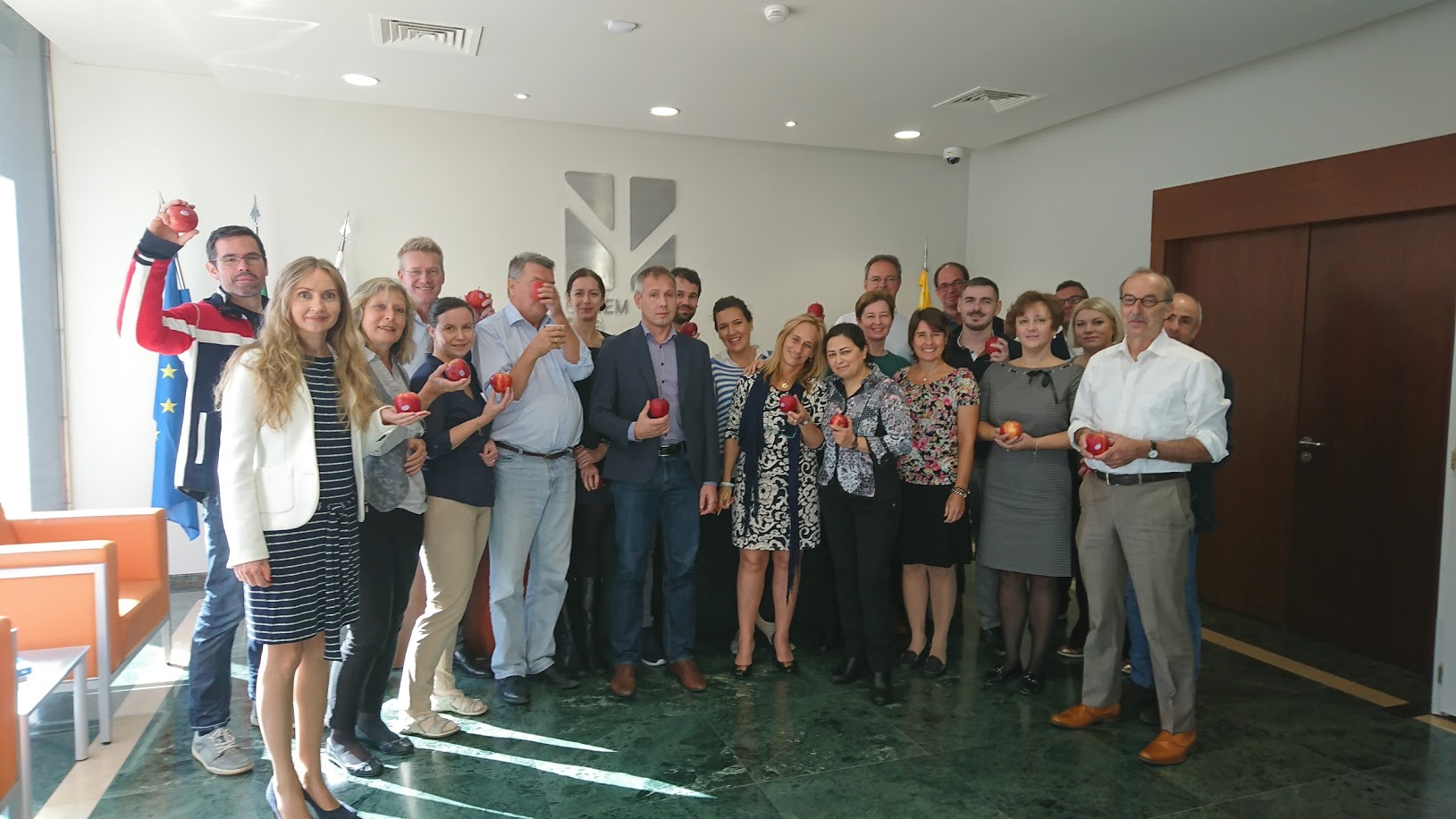 - 15. workshop,  Amersfoort, The Netherlands, 4. – 5. 6. 2018